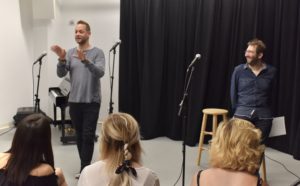 If you've sung a song of ours in a cabaret, concert, recital, competition, or other live forum in front of an audience in 2019, we want to know about it!
Why? First of all, because we love to know about how and where our songs are having life out in the world. Second, because we can receive royalties based on listing those performances with ASCAP. (Don't worry, no one receives a bill! Live performance institutions pay a blanket licensing fee, and we just want to get our percentage.) But we can only do that if we know what performances took place — and all we need is the information.
As a thank you for letting us know, and for sharing our work, we're offering the following prizes to be determined by random drawing:
1st Prize (One Winner): a 50-minute Skype coaching with Sam Carner on any material of your choice.
2nd Prize (Three Winners): sheet music to the entire ISLAND SONG songbook.
3rd Prize (Five Winners): sheet music to any Carner & Gregor song of your choice, plus an ADVANCE copy of a song from our new show, TECHIES.
To send us your performance info and claim your chance to win one of these prizes, just go to this simple Google Form we've set up: https://forms.gle/Tgcsi8Yh9bLRNc2u9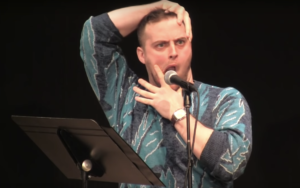 We'll be accepting submissions until midnight on Wednesday, June 26th. And remember, if you've performed more than one Carner & Gregor song this year, you can submit the form multiple times for more chances to win. We look forward to your responses!
*NOTE: Live performances do not include auditions or private music lessons. Please feel free to email [email protected] with any questions at all.
Thank you as always for bringing our work to life!
Love,
Sam & Derek