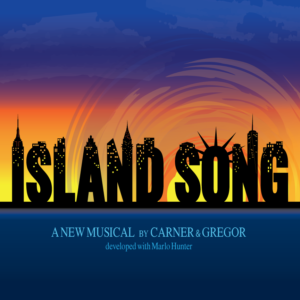 It's finally here! The ISLAND SONG studio cast recording starring Jackie Burns, Lilli Cooper, Kimiko Glenn, Troy Iwata, and Jeremy Jordan — with a bonus track by Natalie Weiss!
We built ISLAND SONG piece by piece, in dialogue with singers buying the sheet music and performing the songs in their own hometowns, folks around the world watching videos of the songs on Youtube, friends in New York sharing crazy and intense experiences that eventually got turned into songs, and more. In recognition of the truly communal effort it took to create ISLAND SONG, we're releasing all 83 minutes of the recording FREE OF CHARGE. We hope you enjoy hearing it as much as we enjoyed making it.
Now head over to the ISLAND SONG page to get your copy!